Affiliated with Maharshi Dayanand University (MDU)
Never before could one person be academically and practically trained in all domains of traffic management to include: traffic engineering, road safety audit, traffic enforcement, road crash investigation, driver training, vehicle safety, road safety education, highway asset management and post-crash management and other related avenues.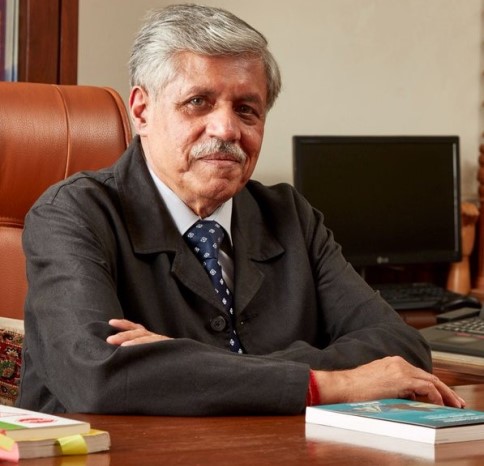 About the Director
Dr. Rohit Baluja
Rohit Baluja has a PhD in Civil Engineering from the University of Birmingham. Rohit is now a visiting Lecturer at the School of Civil Engineering, University of Birmingham & Visiting faculty at the College & School of Military Police, Bangalore and the SVP National Police Academy, Hyderabad.
Rohit established the Institute of Road Traffic Education (IRTE) as a not for profit organisation in New Delhi 1991, which has led to the establishment of the College of Traffic Management in the NCR Delhi which is the only single umbrella facility for research and training in all the areas of traffic management.
Rohit is a Member at the United Nations Road Safety Collaboration. As President IRTE, he is Observer at the United Nations Global Forum for Road Traffic Safety (Working Party 1). The IRTE has been granted the Roster Consultative Status by the United Nations Economic and Social Council.
Need of Traffic Management
Only research-based capacity building organisation working in the area of road traffic education and investigation in the country
Recognised as the Centre for Excellence in Road safety for the South East Asian Region.
CTM-IRTE has so far conducted over 200 short term courses for Police Officers from India, Nepal and Tanzania
The Institute has developed the technology "Interceptor" for which it has been recognised at the Republic Day Parade.
M.Sc. Traffic Management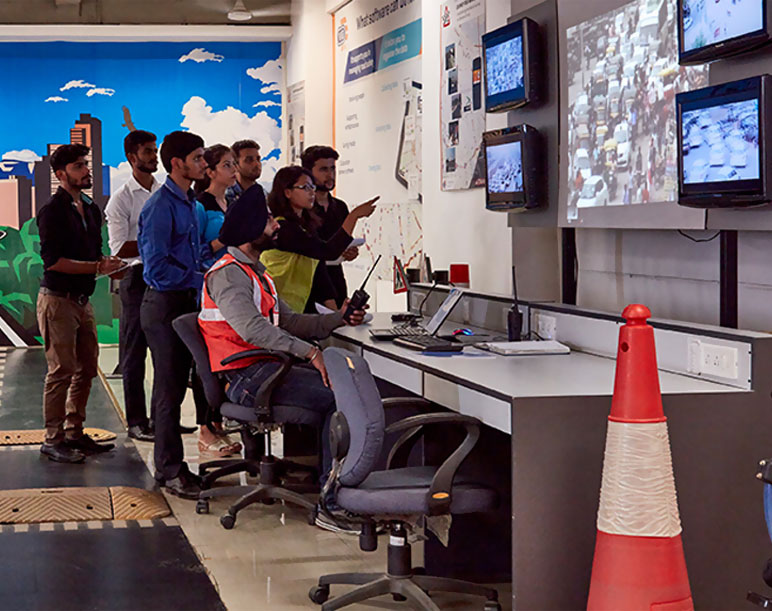 World Health Organisation claims that road accidents in India are accountable for 3,00,000 annual fatalities, which amounts to 820 road deaths every single day. With an already existing number of registered motor vehicles estimated at 250 million, an annual increase of 10% per annum is catalysing congestion, pollution, indiscipline, and road rage. Scientific approach to traffic management and road safety management is the need of the hour. There is a dearth of professionals in all domains of traffic management: traffic engineering, road safety audit, driver training and fleet management, traffic enforcement and road crash investigation, vehicle fitness and post-crash management.
Based upon the 30 years of rich experience in research conducted at the Institute of Road Traffic Education (IRTE), the IRTE's College of Traffic Management in the NCR Delhi which has been recognised as he Centre of Excellence in Road Safety for South East Asia has introduced the first in Asia 'M.Sc. in Traffic Management'.
The College of Traffic Management which is now training all Indian Police Service (IPS) Probationers in Traffic Management, highway engineers, transport officers, driver trainers, accident investigators, has opened its gate to candidates from all across South East Asia. The seats are limited to 30 this year. Admissions are based upon eligibility as mentioned separately.
Download Brochure
Opportunities of the Course and more opportunities are written in the brochure
Those who successfully complete the 2 year Post Graduate Course would have ample opportunities with concessionaires responsible for operating highways, road construction and maintenance organisations, fleet operators, tourist and transport organisations, insurance companies, automobile organisations, urban development agencies, government and non-government organisations dealing with road transport, safety audits, traffic engineering and road safety amongst host of related opportunities.

Highway Authorities

Hospitals and Primary Health
Care Centeres

Airport Authorities

Legal Firms
Programme Highlights
Laboratory Based Practical
Sessions
Video Conferencing by eminent
experts from India and abroad
Affiliations & Collaborations