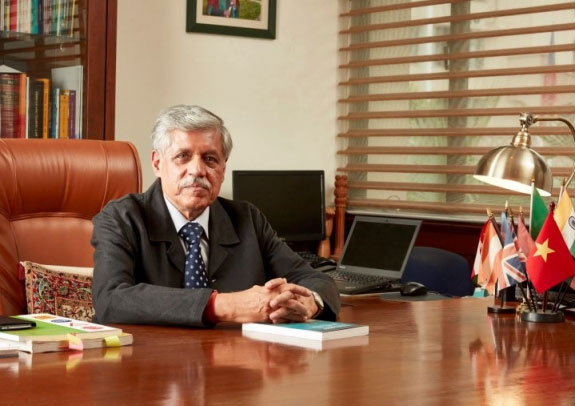 Institute of Road Traffic Education (IRTE) is a research based not-for-profit organisation operating since 1991. For over two decades, IRTE has been dedicatedly working in partnership with Corporates, Government and the regulatory bodies towards scientifically improving all domains of traffic management in which safety is an inherent virtue.
For the past 27 years IRTE has been committed to Improving the Traffic Management System through indigenous research, Improving User Behavior through Research based Training and Building capacity for various organisations in road safety management

6,50,000+
Drivers Trained

200+
Corporate Associated

500+
Trainings Conducted

50,000
Road Safety Audits

6,50,000+
Drivers Trained

200+
Corporate Associate

500+
Trainings Conducted

50,000
Road Safety Audits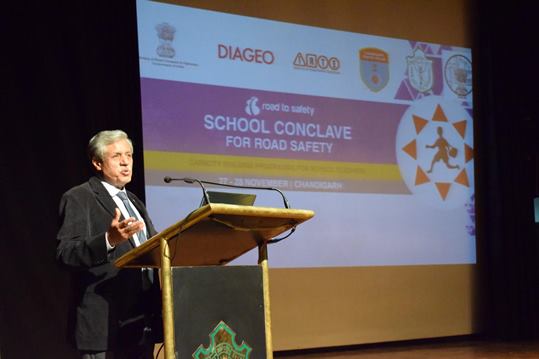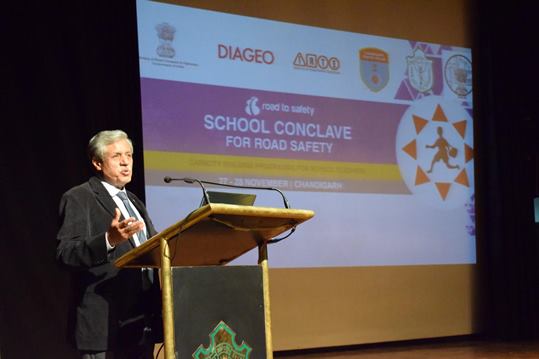 School Conclave for Road Safety, Capacity Building Program for School Teachers
The Programme was inaugurated by Mr. Sanjay Baniwal, IPS DGP, Chandigarh, Mr. Shashank Anand, IPS, SSP Traffic & Security, Mrs. Rima Dhiman, Principal, DPS, Chandigarh, Mr Harinder Singh, Diageo India Ltd. Chandigarh and Dr Rohit Baluja, President, IRTE & Director, College of Traffic Management.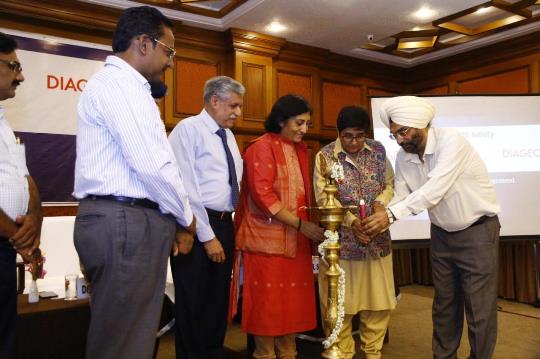 Training Workshop on Traffic Management
Speaking at a one-day workshop on Traffic Management organised by the Transport Department in association with the Institute of Road Traffic Education (IRTE), Dr. Bedi stressed upon the need for coordinated functioning of Education, Engineering and Enforcement departments for effective traffic management.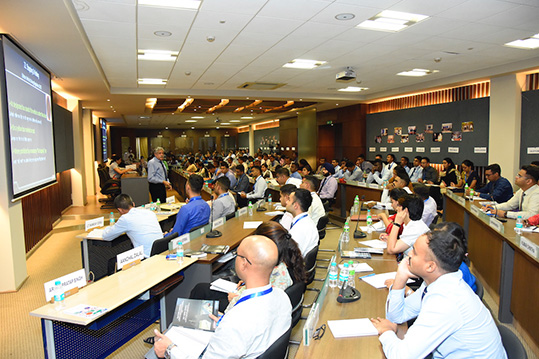 Training Course of Myanmar Police Officers on "Road Crash Investigation" at IRTE
Sponsored by the Ministry of External Affairs, Government of India, IRTE has initiated today the training for 15 Police officers from Myanmar at IRTE's College of Traffic Management.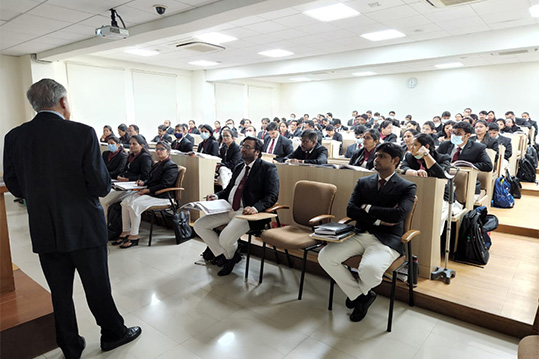 2018 Premier Award - The Institute of Road Traffic Education (IRTE)
The 2018 Premier Award was presented to the IRTE for its College of Traffic Management and its evidence-based, knowledge-sharing programmes.
This award is announced at the Annual Awards Ceremony by Prince Michael. It is given to the most outstanding winner of any category.
Awards and Recognitions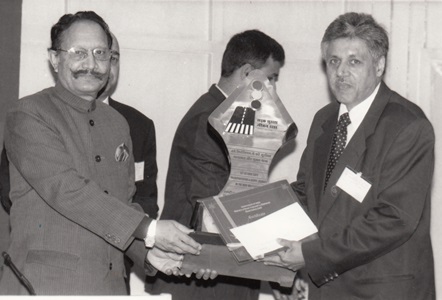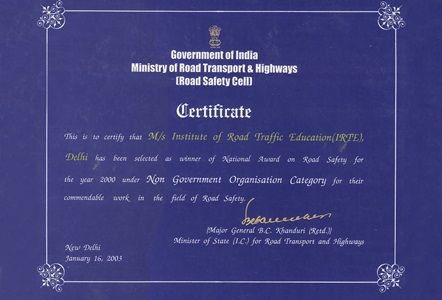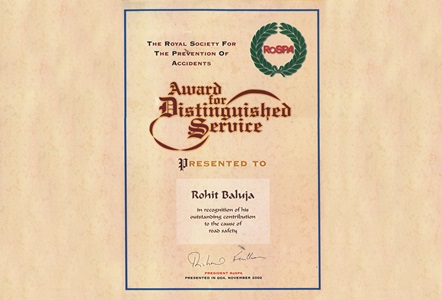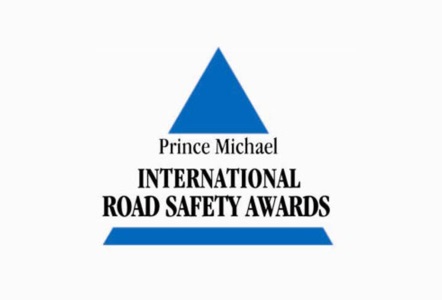 College of Traffic Management
Our vision of creating an Umbrella facility for research based training towards capacity building in road safety management for India and other developing countries is taking shape as The College of Traffic Management.
The College is currently divided into 6 formal departments

Department of Traffic Enforcement

Department of Forensic Science

Department of Traffic Engineering

Department of Driver Training & Road Safety Education

Department of Public Health for Road Safety

Department of Law
Traffic Enforcement Products - CrashLab
CrashLab is a technological innovation of the IRTE in-house research wing. CrashLab is equipped with the latest tools and gadgets for collecting evidences and measurements from the accident scene.
Traffic Enforcement Products - Interceptor V8
The concept of the Interceptor dates back to the year 1995. Pioneered by Institute of Road Traffic Education (IRTE), the INTERCEPTOR V8 is the outcome of many years of research, development and deployment experience. It has undergone generations of technology upgrades.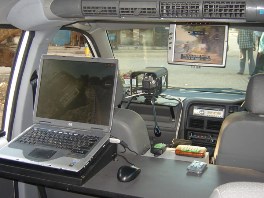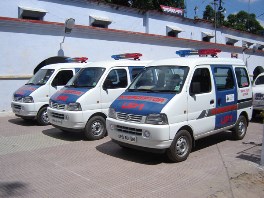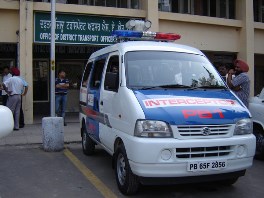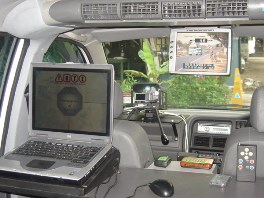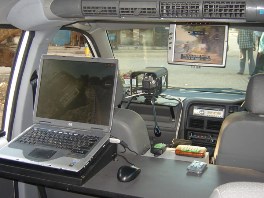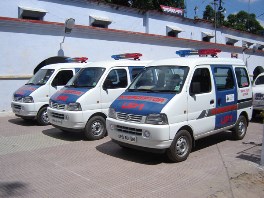 IRTE took the initiative to set up the Mobile Accident Investigation & Road Safety Reconnaissance Laboratory, with a vision to revolutionize scientific collision investigation in the country and to support the police and other investigating authorities in determining factual causes and consequences of such collisions.
What Clients Say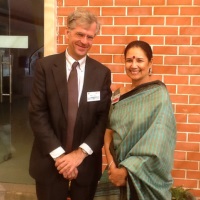 Jeff Michael
Assicialte Administrator for Research and Program Development National Highway Traffic Safety Administration
At 25 years of age, the Institute has reached an important milestone. Organizations, like people, grow into maturity and I think the IRTE has come through its formative stages and is now into a period of prime productivity and growth. I am pleased to be engaged with the Institute over the past several years and to play a small part in this growth, to see its horizons expand to include a new national alcohol laboratory, to attend the inauguration of the Road Safety Hall of Nations, to see it host regular international conferences on important safety topics, and to be present when the Institute earned the title of Center of Excellence for Road Safety in South East Asia. All this from a young organization with a long and prosperous life ahead.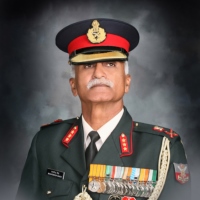 Gen. Manvender Singh
Retired General
On completion of 25 years of exceptional dedication and perseverance in nurturing a truly world class facility to guide the destiny of road safety in India, I compliment Dr Rohit Baluja and the entire Team of IRTE. As the Provost Marshal of the Indian Army, I immensely benefitted from their advice and support on matters of road safety, investigations, driver training and traffic management. Structured advice on specific needs, qualitatively enhanced safety and control measures within the Army. I found the entire IRTE Team most value based, passionate, innovative and progressive in their working ethos. My best wishes for their continued growth and service to the Nation.