Safe System Approach
The idea of the Safe Systems Approach is to accept the fact that mistakes will always be made on the road. Even the best drivers, riders and walkers make mistakes or wrong decisions. The goal is to design and operate our vehicles and infrastructure in a manner that anticipates human error and accommodates human injury tolerances with a goal of reducing fatal and serious injuries.
THE SAFE SYSTEM APPROACH VS. TRADITIONAL ROAD SAFETY PRACTICES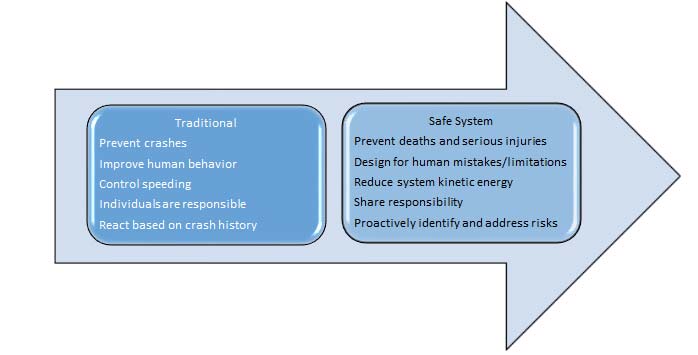 Traffic fatalities are a public health crisis affecting all road users.
| 1.25M | 1,31,714 | 3,48,279 | 23,477 |
| --- | --- | --- | --- |
| Lives lost globally each year from traffic crashes | Lives lost on Indian roads in 2020 | Person injured | Pedestrians killed in India traffic crashes in 2020 |
| Source: World Resources Institute | Source: Road Accidents in India 2020 (MORTH) | Source: Road Accidents in India 2020 (MORTH) | Source: Road Accidents in India 2020 (MORTH) |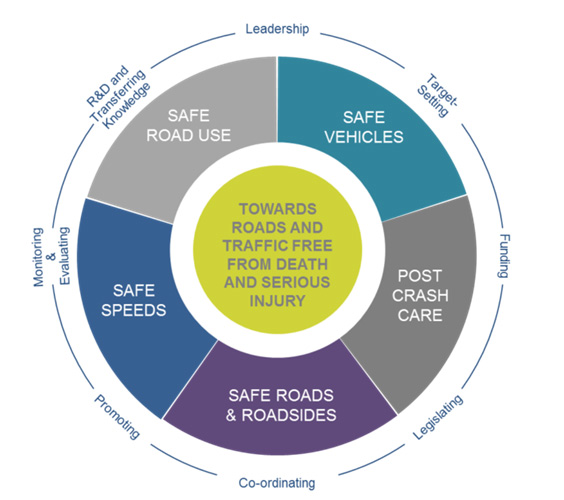 Nothing is of greater importance that the conservation of human life." – Calvin Coolidge
SAFE SYSTEM ELEMENTS