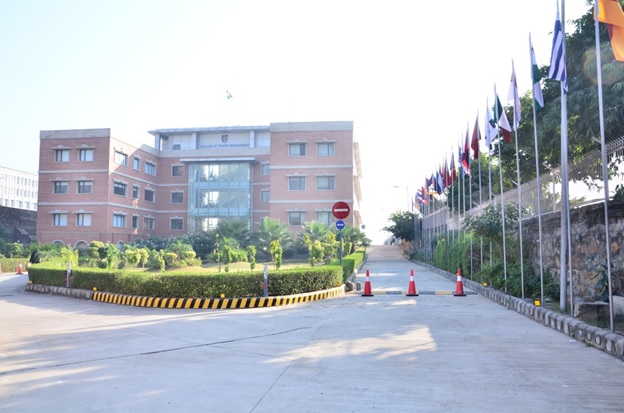 College of traffic management
IRTE set up the College of Traffic Management (CTM) in 2010. Spread over 7000 sq. m of rocky land in Faridabad, the H-shaped building houses six specialised departments making it the one and the only single umbrella global institution in the domain of traffic management.
Department of Traffic Enforcement
Department of Forensic Science
Department of Traffic Engineering
Department of Driver Training & Road Safety Education
Department of Public Health for Road Safety
Department of Law
CTM houses administrative areas, lecture halls equipped with latest teaching aids, seminar halls, library, including a Hall of Nations for Road Safety. This has a seating capacity for 150 people and four Language interpretations, several laboratories housing state-of-the-art equipment for both, Traffic Management and Forensic Science.
Traffic Management Centre (TMC)
Traffic management centre (TMC) is a dedicated 24x7 facility for Traffic Management and serves as the mission control for urban Major Street and highway network. IT monitors traffic signals, intersections, and roads and proactively deploys traffic management strategies to reduce congestion and coordinate state and local authorities during special events, emergencies, or daily stop-and-go traffic.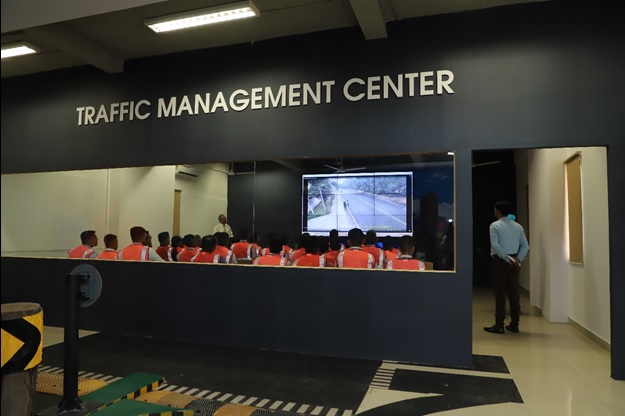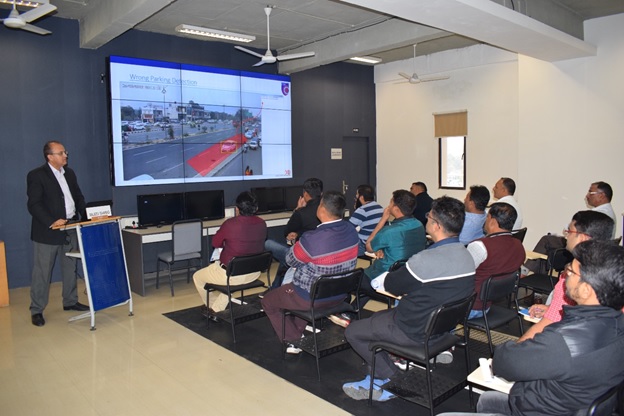 Traffic Enforcement Lab
The Traffic Enforcement Lab (TEL) aims at supporting Traffic Police Organisations, Police Training Schools and Academies as well as other organizations dealing with Traffic Enforcement and Traffic Management to build their capacities in these related areas. Based upon two decades years of enforcement research carried out at the Institute of Road Traffic Education, TEL has substantially contributed in the development of innovative research products in the area of Enforcement and Crash Investigation that include the Interceptors and Crash Lab.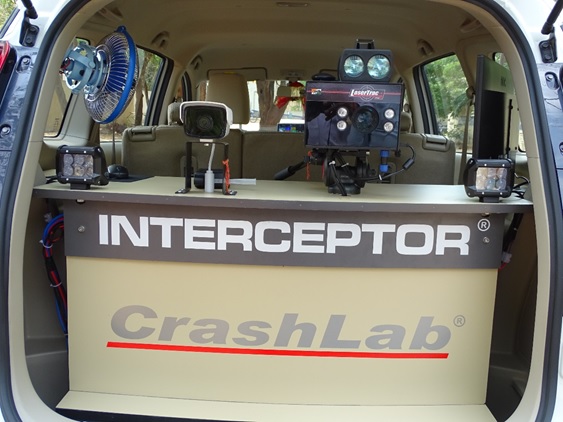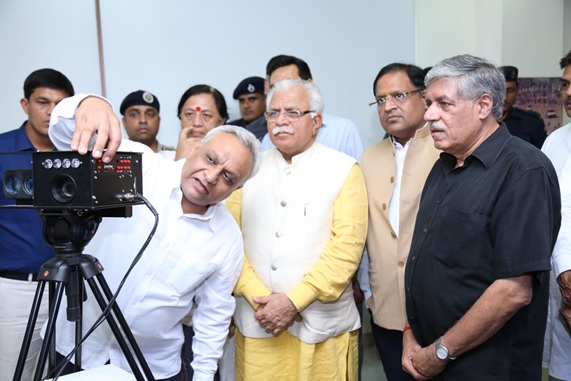 Simulator and Cut Section Lab
In 1998, IRTE took the initiative to develop Standardized Driver Training Systems, Processes and a vast training curriculum. Over 650,000 drivers have since been trained by IRTE and each of these drivers has gone through a process of pre- and post-training assessment. In order to give practical exposure to the participants, a Simulator Lab and a Cut-Section Laboratory have been established at the College.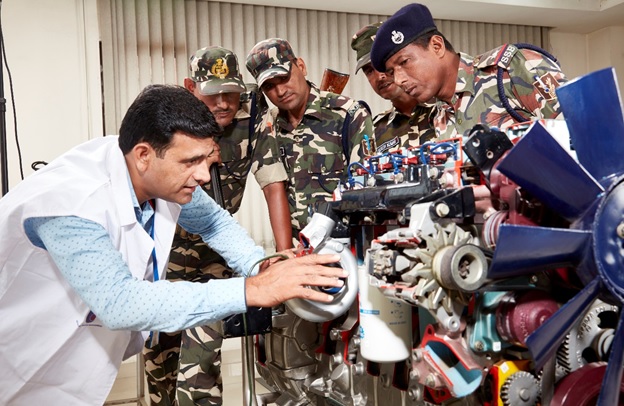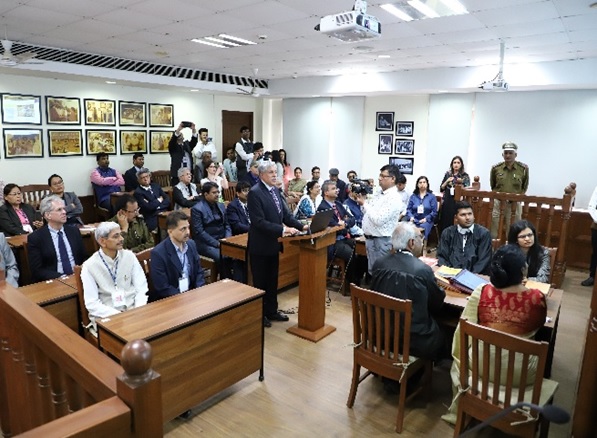 Road Safety Court of Justice
The IRTE has been conducting regular courses for the police officers in road crash investigation and forensic engineering. There was a need to initiate courses on Accident Investigation & Reconstruction, Traffic Crash/Traffic Homicide Investigation for Prosecutors and Judicial Officers. After careful deliberations with international universities and police departments where such specialised trainings are being conducted, the IRTE has launched the first in India - a fully furnished and comprehensive Court Room on the 2nd floor of the College of Traffic Management- called the Road Safety Court of Justice. This unique facility was inaugurated by Dr. Kiran Bedi, Honourable Lt. Governor of Pondicherry on 6 March 2020.
Forensic Science and Crash Investigation Laboratory
IRTE has created a Forensic Science laboratory specifically for conducting training and research in road crashes. This laboratory has been divided in two areas dealing specifically with the collection and packaging of physical evidence and qualitative and quantitative analysis of such evidence.
This is the first time in India a Forensic Science Laboratory exclusively meant for scientifically investigating road traffic accident cases has been established. The Forensic Science Laboratory was inaugurated at IRTE's College of Traffic Management by Mr. Saul Billingsley, Executive Director of the FIA Foundation, UK who has also supported and guided in creation of this test centre.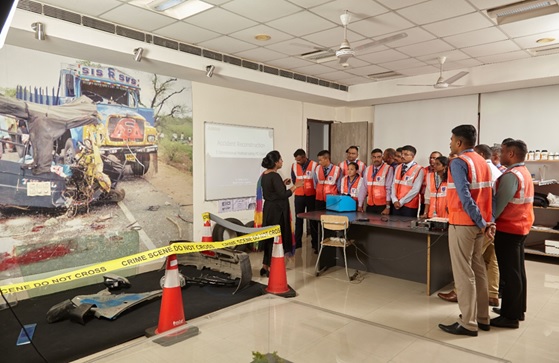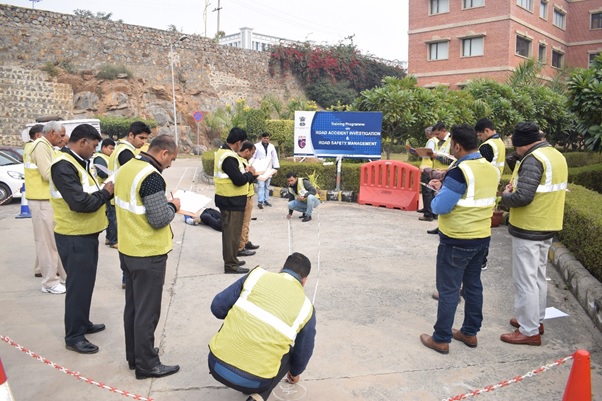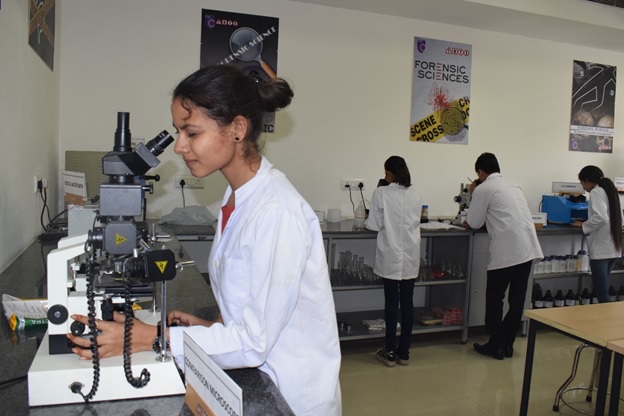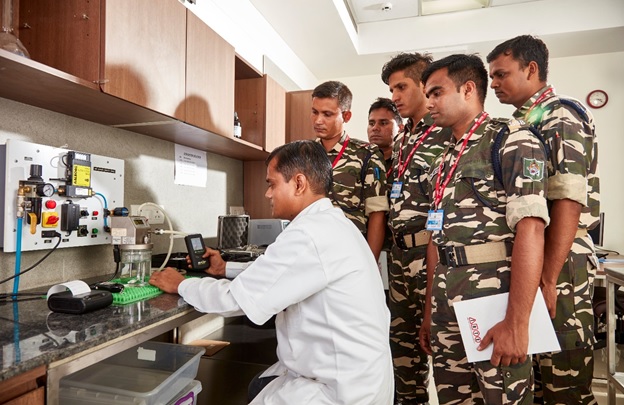 Alcohol Countermeasures Laboratory
The Alcohol Countermeasures Laboratory has been designed based upon the guidance and knowledge shared by the National Highway Traffic Safety Administration (NHTSA), USA through their Alcohol Countermeasures Laboratory (ACL) set up at the Volpe Centre in Boston. The Laboratory was formally commissioned on 16th May 2016. The purpose of this this laboratory is to deliver its services to the Police Departments so that they can use calibrated Breath Alcohol Analysers for imparting their duties. This lab also doubles up to do toxicological analysis as well.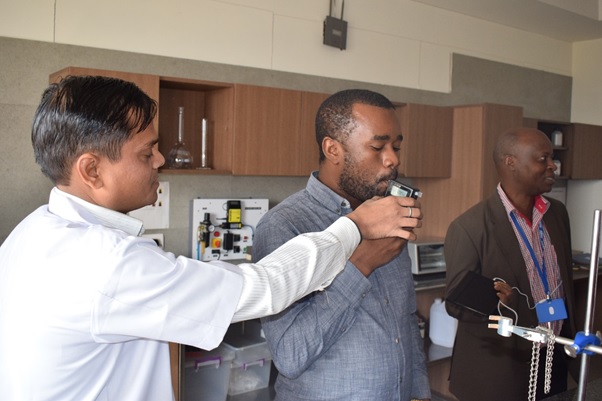 Trauma Lab
The Department of Public Health aims to study the post-accident sequelae which are related to socio-economic determinants. Imparting knowledge in this sector would help reduce disability and catalyse the process of rehabilitation. The department has a Laboratory exclusively to examine issues in primary prevention, trauma care, and rehabilitation of road accident victims.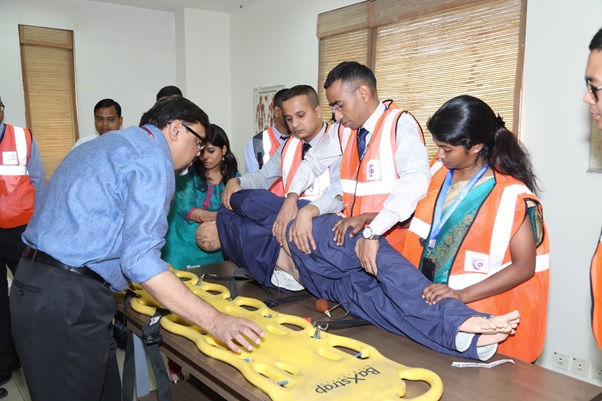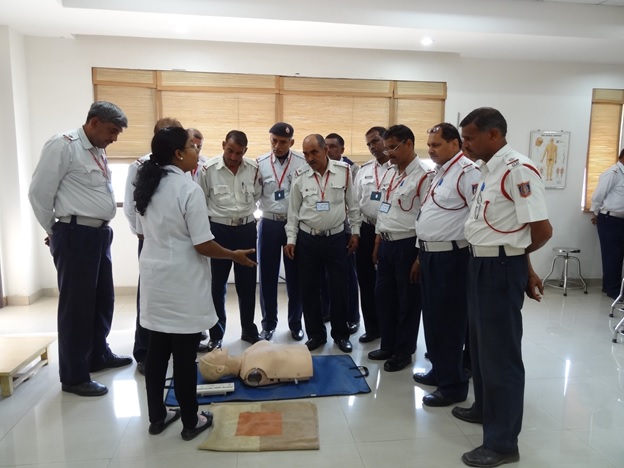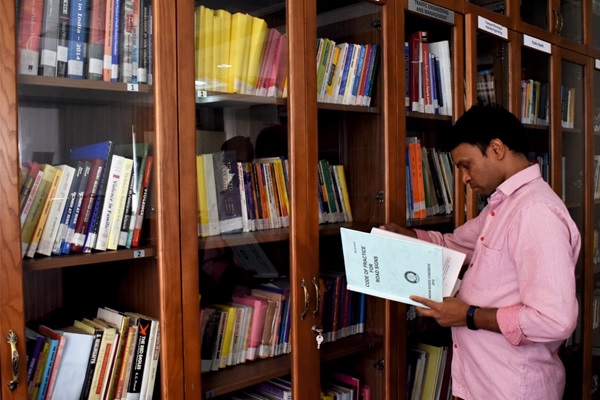 Library
The Library has a collection of about 1000 books, several reports, Journals and Magazines covering the various areas of Traffic Management and Forensic Science. Additionally, we also have a sizeable number of E-Books stored in our Digital Library.
Road Safety Hall of Nations
The Institute of Road Traffic Education took the initiative to build a Road Safety Hall of Nations within the College of Traffic Management. This Road Safety Hall of Nations was jointly inaugurated by the Union Transport Minister of India, Mr. Oscar Fernandes and Mr. David Strickland, Administrator NHTSA, USA. The Hall of Nations has been conceived as a global platform towards holding seminars, conferences, assemblies and workshops for promoting global road safety. This airconditioned hall that spreads over 2,800 square feet is designed to accommodate 120 participants with a Head table for 6 Chairpersons. There is a facility for simultaneous interpretation in 4 languages for the convenience of global participants. Two monitored screens with LCD projections have been integrated for comfortable viewing of the participants. IRTE acknowledges the valuable support of the Commission for Global Road Safety. DIAGEO foundation, underwrites Laboratories and the ICAP towards the creation of the Road Safety Hall of Nations.