Affiliation
Affiliation: National Forensic Science University, Gandhinagar
Eligibility
Bachelor's degree in science / Forensic Science/ Medicine / Engineering / Pharmacy/Dentistry/AYUSH with at least 55% for General/OBC (NCL)/EWS category candidates, and 50% or equivalent for SC/ST and PwD category candidates.
Mode of Admission Merit based
Inception of the program at the Department of Forensic Science
Having contributed to nation building in the last 32 years by way of training police officials and engineers along with research, our transition to the next level for creating qualified personnel in scene of occurrence examination, scientific analysis of evidence, and thorough, reliable investigations, and helping the nation in capacity building, was a natural step ahead.
Considering the need for qualified personnel to handle the alarming scenario of crimes in the country and to create a scientific temperament, CTM is running a full-time, two-year-long postgraduate program through its Department of Forensic Science with the approval of the National Forensic Science University, Gandhinagar. The Department provides a program to produce qualified professionals eager to advance in the diverse fields of forensic science and its associated realms, with the goal of ensuring justice in court.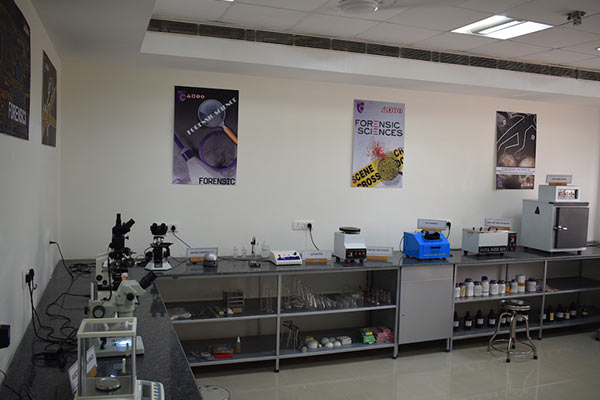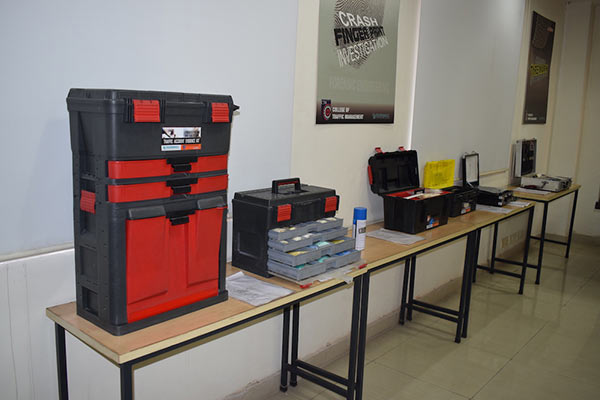 Programme Highlights
Laboratory Based Practical
Sessions
Video Conferencing by eminent
experts from India and abroad
ABOUT THE PROGRAM
The M.Sc. program uniquely integrates a multitude of forensic scientific aspects, enabling graduating professionals to become assets to various stakeholders. The teaching modules and practicals are designed to equip the learners with a skillset that includes team-building, innovative and critical thinking, a research-based approach, effective communication, and adaptability in the workplace. In addition to this, the students gain practical exposure during their internships and dissertations.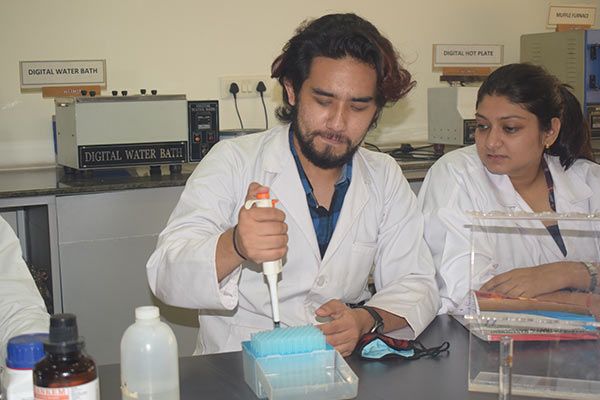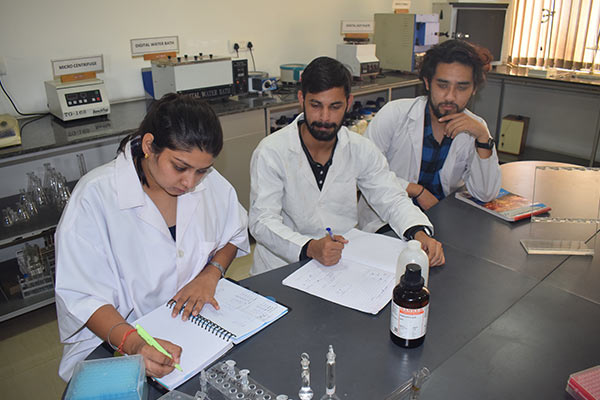 Objectives for the program
The college's goal is to provide in-depth knowledge and encourage holistic development of students in the field of forensic science by creating a research environment and providing hands-on experiences in the various domains of analytical sciences through the M.Sc. program.
Education
To bridge the gap between companies and educational institutions by providing world-class education, thereby creating competent candidates in the contemporary workspace.
To incorporate the recent innovations and deduce the overall trends in the criminal justice system through collaborations on a global and national scale.
Innovation
To contribute to the advancement of forensic sciences, specifically by encouraging scientifically acclaimed practises in casework through meticulously crafted workshops and trainings
To encourage the ethical research work that adds to the sciences as a whole and the subsequent publication of the articles to help validate methodologies and approaches.
Development
To enable industrial visits, guest lectures, workshops, research seminars, & conferences by building a strong academic-industry partnership and guaranteeing that the students receive 100% placement support
To advise and guide students on careers and professional development within and beyond the said field, be it through public sector or private sector opportunities, or as successful up-and-coming entrepreneurs.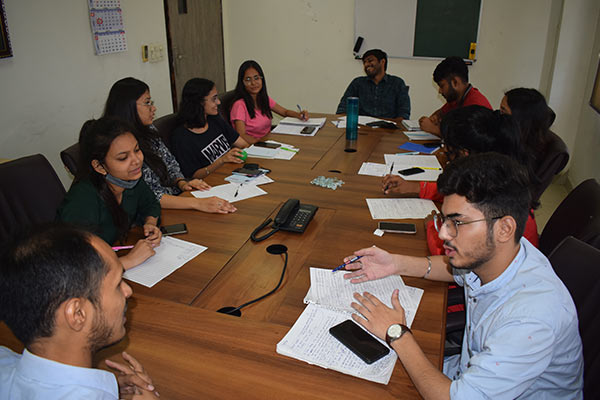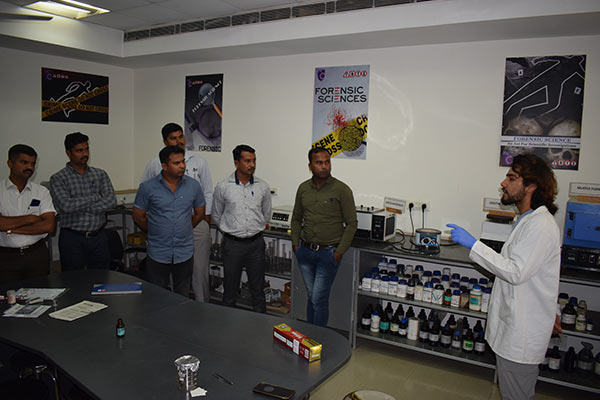 WHY SHOULD YOU STUDY WITH US
100% placement assistance.
Well-equipped research laboratories.
Focus on building areas of research deeper into and across the forensic sciences.
Faculty expertise from National and International eminent personnel.
Strong Industry-Academia linkages via conferences, seminars, and guest lectures.
Internships in various Forensic Science Laboratories (FSLs) and Central Forensic Science Laboratories (CFSLs) across India.
Memorandums of Understanding (MoU's) with various organisations like Haryana Police and Punjab Police.
Placement Opportunities for MSc Forensic Sciences
Forensic science graduates are highly employable, both in the specialist area of forensic investigation and in other related fields that necessitate an inquiring, scientific, and legal mind. The scope of forensic science study is vast. Students can get jobs in various government and private sectors.
JOB OPPORTUNITIES IN FORENSIC SCIENCE
As Forensic Scientists in Forensic Science Laboratories (Government & Private Forensic Science Labs)
Independent experts in area of Questioned Documents & Finger Prints
In material testing laboratories
Banks
Insurance agencies
Pharma Companies
Detective Agencies
Security Agencies/departments
Research Organizations
Academics-Colleges/Universities
Legal/Consulting Firm Quality
Control Firms/Departments